The first in a
series///
if you like;;;
NEiLS CHiLDREN
then try;;;
TELEVISION PERSONALITIES // ...And Don't The Kids Just Love It
(1981)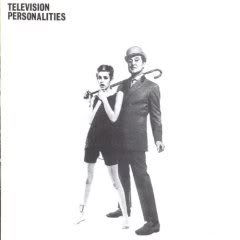 This album was the Television Personalities' full-length debut, and if you're a fan of Neils Children and you don't own it yet, you should go about tracking it down as soon as possible - apart from it being a brilliant album in its own right, it belongs firmly in the N/C 'influences' box.
The TVPs belonged to the same indie pop splinter of post-punk as bands like Josef K, The Fire Engines, and The Monochrome Set; all big influences on Neils Children's sound. Not only that, but the TV Personalities sit right in the middle of the line connecting the whimsical sounds of the 1960s - Syd Barrett's Pink Floyd, and especially The Kinks - to the psychedelic elements of Neils Children's music (especially on tracks like 'Enough of Trying' or 'Run Before We Can Walk').
There are Mod tendencies in TVP tracks like 'Geoffrey Ingram' and 'Parties In Chelsea' which match up well with the influence that N/C take from The Jam and others. Those who like the Goodnight & I Wish style of psychedelic doodle will love 'I Know Where Syd Barrett Lives'. And lyrically, Dan Treacy has more than enough tales of doomed love to satisfy any fan of the Children. In short, if you need something to fill up the last few months until
Pop:Aural
, you can't go far wrong with this collection of tracks.
///more soon;;
watchthiSspace
.